An historical overview of Regeneración art space (1992ish -2000) was presented for the Getty initiative Pacific Standard Time at The San Diego Museum (May 2, 2015).  Attendees commented on the interesting history of this collective and their international work in social justice–how exciting it was to hear of events of such scale occurring in a seemingly quiet area of Los Angeles.
"Caught Between a Whore and an Angel," the first women's exhibit at Regeneración was produced by Patricia Valencia, Aida Salazar, Elizabeth Delgadillo and myself (Victoria Delgadillo) in 1996. The idea to have a women's show at Regeneración was Patricia Valencia's — inspired by Subcomandande Ramona, Cecilia Rodriguez and the other Zapatista women in Chiapas coming to the forefront in leadership.
The show's concept of "living art" as opposed to the usual paintings hung on the wall, complimented "In the Red," and was that of Elizabeth Delgadillo.  Elizabeth also created the publicity image from a backdrop Patricia and I painted on cloth, using a photo projected image of a 1910 Zapatista soldada.  Aida was the brilliant show organizer/producer.  I established written and verbal communication updates with the participating artists, helped them problem solve administrative matters, as well as persuaded everyone to include men in the show. It was a tremendous amount of work to put this show together, using our only resource: a network of friends.
Later, Claudia Mercado and Felicia Montes, the founders of Mujeres de Maiz noted that "Caught Between a Whore and an Angel," inspired the inception of Las Mujeres de Maiz. Its interesting to see how art can grow.
Regeneración had many participants and many stories of art, music, words and resistance.
See the entire "Caught Between a Whore and an Angel" program book with details on the artists that participated below: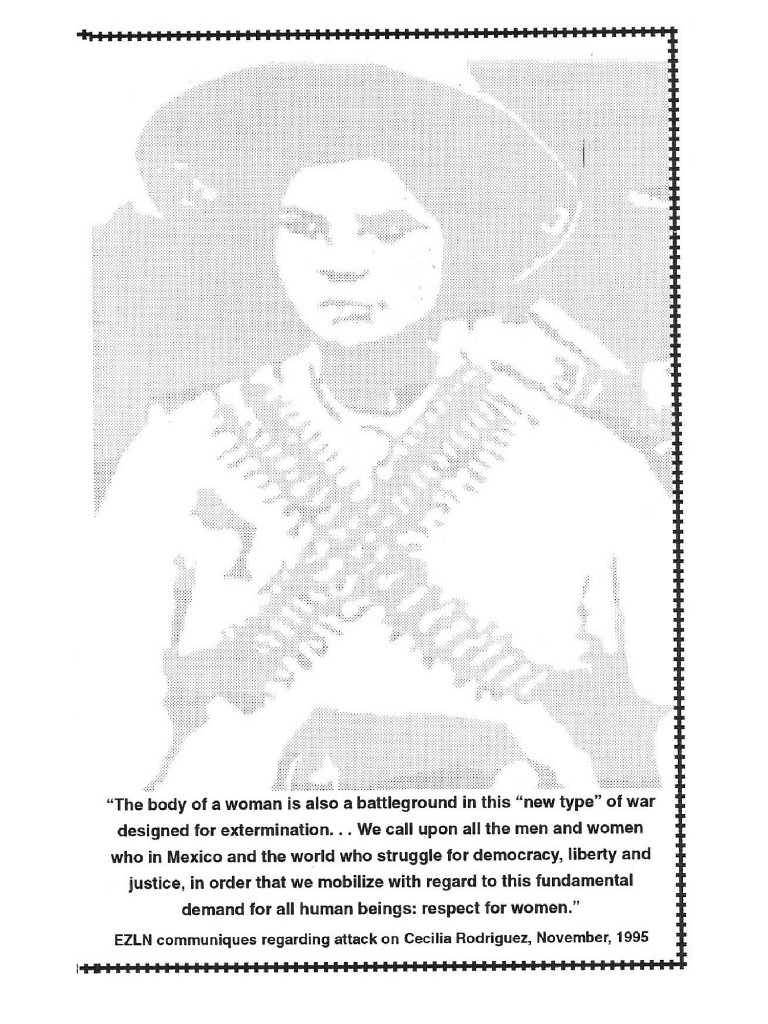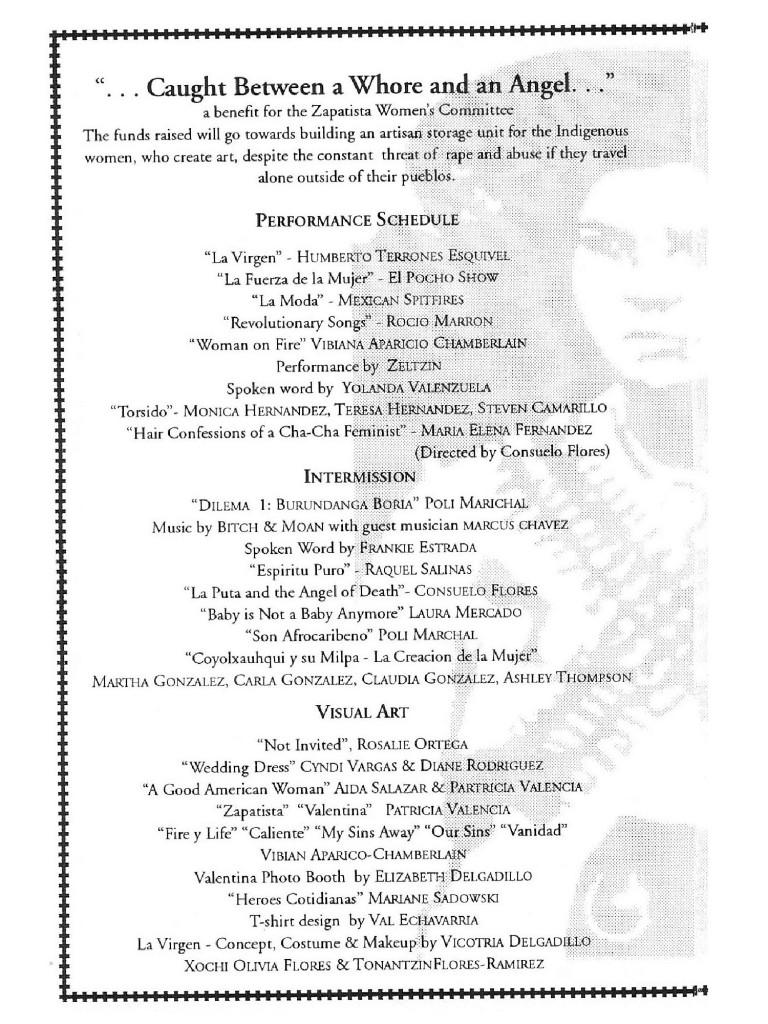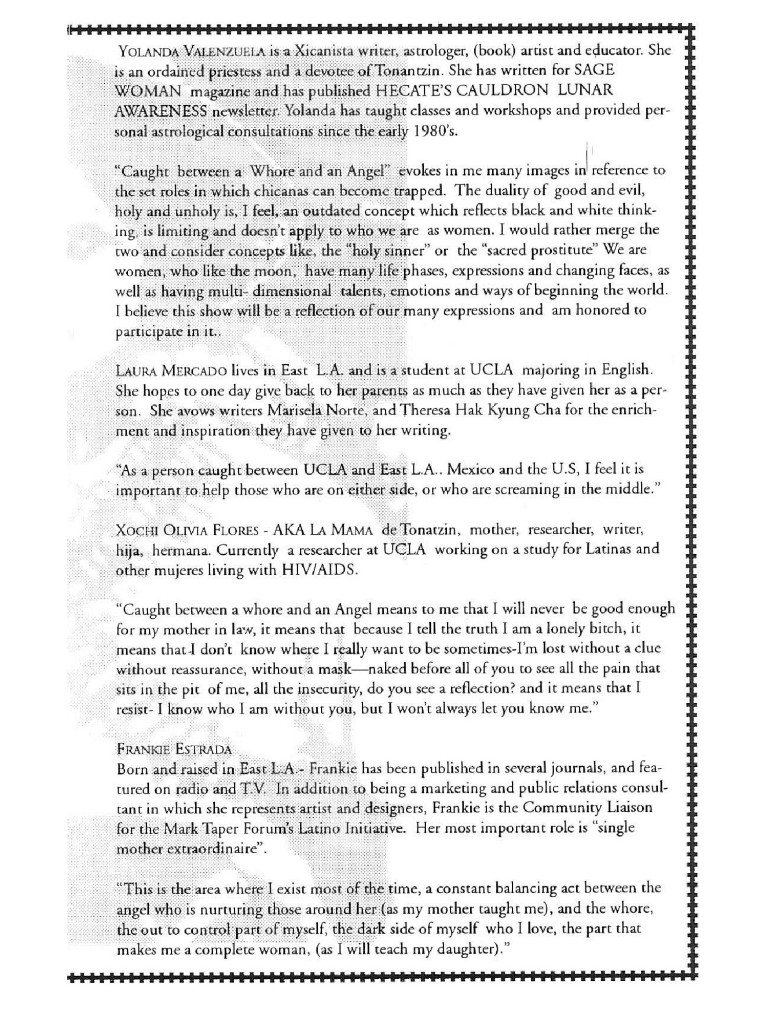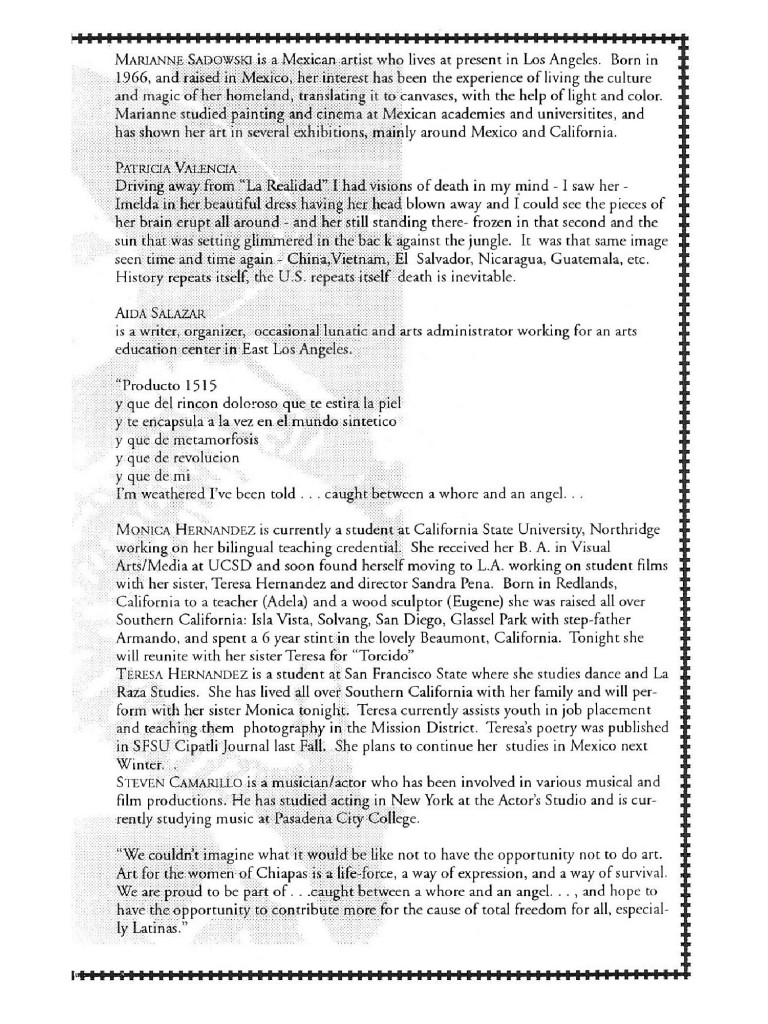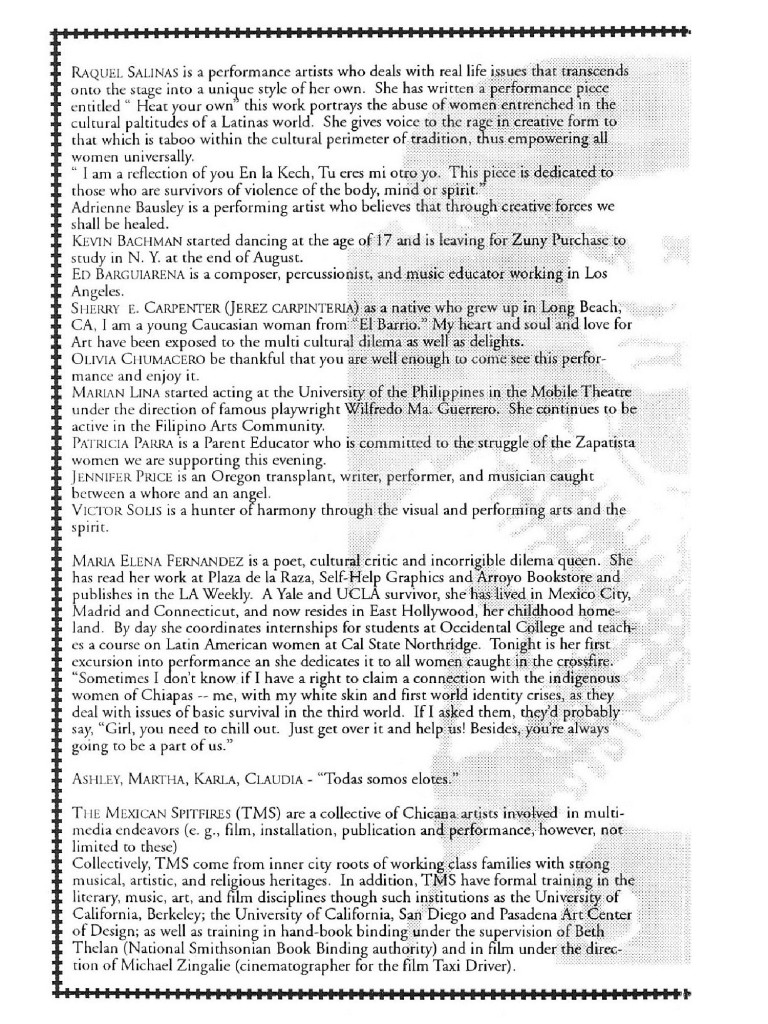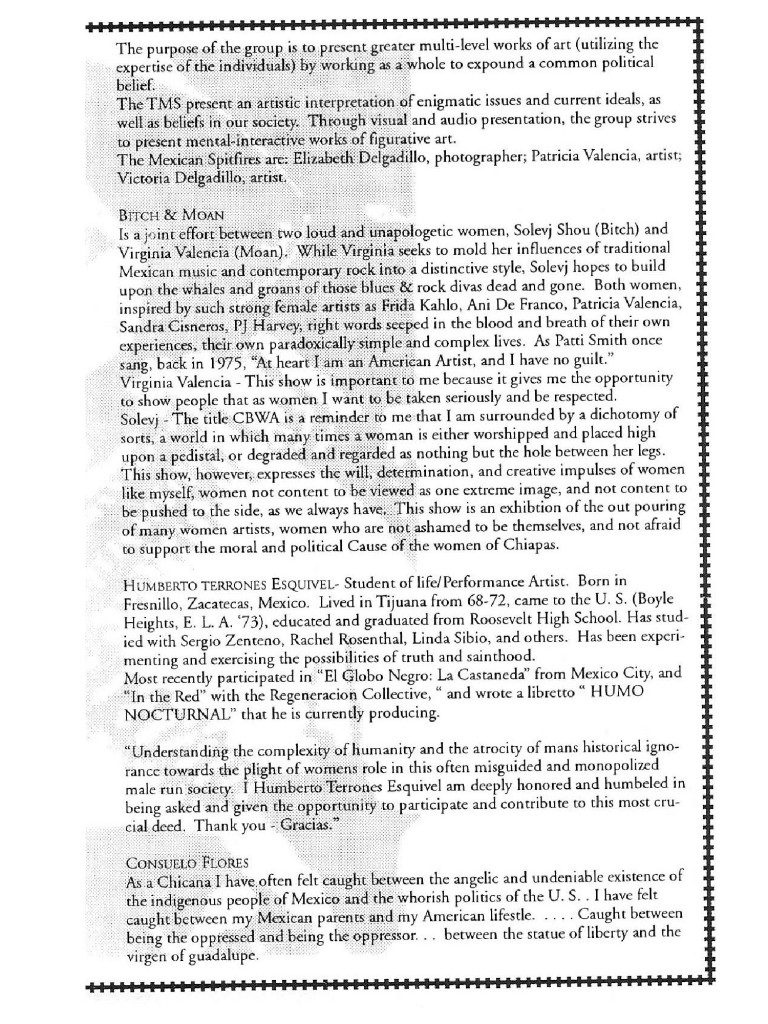 "The body of a woman is also a battleground . . ." -Cecilia Rodriquez, EZLN (1995)